Get feedback on your mixes and coaching to help you succeed
---
Imagine a place where people actually listen to your music.
Do you know where that place isn't?
On crowded forums and Facebook groups where people spam the group with Soundcloud links to low-quality music-in-progress.
It's the internet equivalent of producers walking up to me on Venice Beach asking me to check out their mixtape?
Like…did that marketing strategy ever work?
No. No, it didn't.
You're going to need a completely different mindset if you want to succeed with releasing your music these days.
And the best way to know whether your music is good enough is to get feedback on your mixes from people who have release-ready records under their belts and streaming on Spotify.
When you listen to your music in your home studio, you're only getting one perspective on your music.
Yours.
And when you're producing music in a vacuum, you're not actually alone.
You have to share your studio with Resistance. With Imposter Syndrome. And Crippling Self-Doubt.
And let me tell you, those bandmates suck!
Wouldn't it be easier if we could keep them away?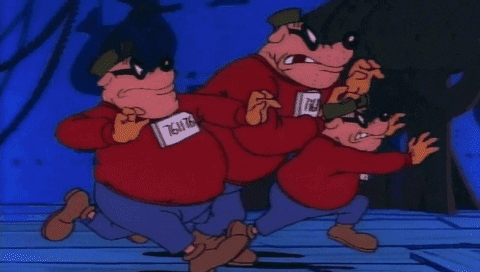 That's why I created the Audio Issues Insiders.
It's my exclusive community reserved for musicians, engineers, and producers committed to getting results, whether they're releasing their own music or working on productions for clients.
Audio Issues Insiders is for you if:
You're a home studio musician looking for guidance to finally release the songs you've been writing.
You're a bedroom producer looking to improve the quality of your tracks so that they compete with the professional records you compare your songs to.
You're an engineer looking to improve your skills and meet musicians to help you get to the next level.
You're ready to take the final step in the production process and finally release your songs to be heard by the world.
You want to stop tweaking and over-analyzing every single mix move that paralyzes you and holds you back from finishing your work.
You want to join an awesome group of home studio musicians and project studio engineers who get to say, "Yeah you can hear my work online. It's available anywhere you listen to music."
You're focused on the long-term success of your music – and you want to encourage and support like-minded musicians to succeed in the same way.
You've tried to go it alone but your self-doubt keeps you from overcoming your fears about whether your mixes are any good and you're ready to get feedback to finally finish your songs.
You believe in helping other people share their music by collaborating, contributing, and sharing your successes with your music.
I open the community every few months and next week the doors will open to anybody who wants to level up their music production skills.
If you want to skyrocket your production skills, get group feedback on your mixes, and receive the necessary coaching to break through to the next level, you'll want to join us next week.
Check out a sneak preview of what you get when you join the waiting list here.
---
Keeping Track