My Favorite Piece of Hate Mail and All My Worst Reviews
---
One of my favorite pieces of hate mail I've gotten from my subscribers is:
"When Emperor Trump invades Iceland I hope you get thrown into a concentration camp for your views you Anti-American piece of trash"
I couldn't help but be thoroughly impressed by the eloquence of this insult. Very concise. Leaves no doubt in the reader's mind just what the author was trying to convey.
The architect Baccio d'Agnolo tackled his haters by putting the phrase "It's easier to criticize than imitate" on the front of the Palazzo Bartolini Salimbeni. Quite the Renaissance F$#% You.
Unfortunately, we remember the hate mail much more vividly than the fan mail. If you're doing something cool and kicking ass, people will criticize you for it.
I've tackled the hate by creating a Feel Good Folder in my inbox. Whenever I get fan mail I simply tag it and put it in the folder so that whenever some asshole tells me my ten years of work sucks I can always check the Feel Good Folder to remind myself that they're wrong.
Take Step By Step Mixing for instance. It's sold thousands upon thousands of copies. It has countless five-star reviews both from email subscribers and Amazon customers. Yet, some people hate it.
Here are some of my favorite one-star reviews that I get a kick out of reading.
First up, this guy is upset that the book has "a lot of words."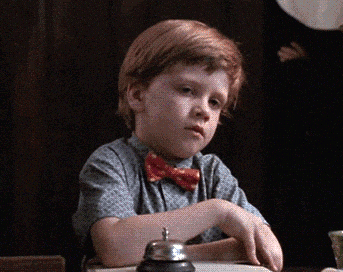 My buddy Ali thinks the book is "more like a scam" because I try to give away even more free resources that can't be consumed in a book, like the free Mix Quickstart video and multi-tracks you get free access to when you access the resource section.
Ali: "This book has nothing to offer, not even to the beginner. All superficial talk about music production with no practical information. Any youtube video would do a better job. Plus, this guy keeps referring you to other so called "step by step resources" so you can pay even more for poor quality book. It's a shame."
My response: "Hi Ali,
I'm sorry you didn't find the book useful like my other readers. I'm not sure why you thought it had no practical information as it includes a lot of tips and techniques that you can use right away, and every chapter has dedicated sections on using mix processing on drums, bass, guitars, keys, synths, voice etc.In addition, the Step By Step Mixing resources are free and include, among other things, a free 45 minute Mix Quickstart video, links to over 100 multi-tracks to practice your mixing and other free resources that you can use right away.
The reason the resources aren't in the book is that they don't fit the medium (as it is a written paperback book) so I had to host them on a separate site.
Kind regards,
Björgvin"
This guy didn't like my line of questioning or the four-hour video course that teaches you to mix a song from start to finish:
Fear not, the questions in the book are designed to help you select the right technique for the song you are working on.
For example: if your bass sounds muddy, have you checked whether there's buildup in the low-mids that you can cut out without making your mix thin.
Since I can't physically be there with everyone while they're mixing (I'm not Santa Claus who can be everywhere at once), the questions will have to make up for it.
I find that when you coach people, it's best to ask questions so that they can get to the right conclusions on their own. That way you not only learn what to do, but you feel like you weren't just given the answer. It's more gratifying.
And last but not least, my First-Ever One-Star Review, something every author should probably frame and put in the bathroom.
I tend to respond to most reviews on Amazon. It's the least I can do for people that have taken the time to read my book.
In this case, it actually helped because another reader respected me so much for responding to the one-star review he bought both Step By Step Mixing AND Better Mixes in Less Time.
In case you're dealing with exhausting H8ERS like this on a regular basis, like I am, let me offer you a suggestion:
Flip the power around and make your H8ERS your MOTIV8ERS instead. The trolls will always come out of the woodwork to criticize you. Just blow them a kiss and go on your way.
They'll go back under their bridge, and you'll cross onto your next adventure. In this scenario, the grass is actually greener on the other side, and the underside of the bridge smells like sewage.
If you're interested in "instantly improving your mixes" with a book that has "too many words," "not enough pictures" and is "waste of paper" then check out Step By Step Mixing through the link below 😂🤣😎
P.S.
If you've already read Step By Step Mixing, would you mind leaving your unbiased and honest review? Click here to leave a review for the Kindle edition, and here to review the paperback version.
---
Keeping Track