My least favorite plug-in company
---
My least favorite plug-in company has to be Universal Audio.
Whoah Nelly! Put down the pitchforks! It has nothing to do with the quality of their products.
I have an Apollo and I love their plug-ins. But I hate the way they waste your time by making you feel like you need all of them.
Even if you only have one UAD plug-in, you'll see this screen every time you want to put it on a track:
It makes me want to hyperventilate into a paper bag.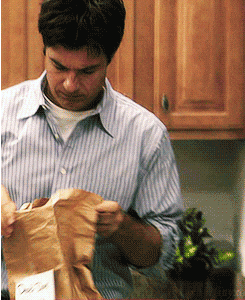 Me every time I want to use my EMT 140 plate reverb…
It's sneaky marketing because you always have easy access to every single plug-in. You can even try them for free just to get you hooked. The first taste is free, but then you have to pay out the nose for the full experience. Sampling is a great sales strategy. It works whether you're Costco selling Chimichangas or a drug-dealer selling Cocaine.
The biggest reason I find it annoying is that it's self-serving to them, not you. They're trying to get you to buy all of their plug-ins. Making better mixes is secondary to them. It's genius honestly, just not very result-driven for their users.
Having too many plug-ins creates anxiety because you're spending more time on selecting a plug-in, than using the plug-in to make your mixes better.
So you end up scrolling through the plug-in list, wasting time on demoing plug-ins instead of using the plug-ins you already have. Before you know it, it's been half an hour and you still haven't finished a rough mix because you got lost demoing five different compressors!
May I propose an alternate solution?
One that cuts down the time it takes to mix so that you can actually finish your mixes?
How about instead of trying out every single UAD plug-in in their bank, you settle for five really useful ones and focus on mastering them instead?
It's what all the professionals do. They focus on getting the most mileage out of their EQs and compressors to create balanced and tight rough mixes.
Then they add space and depth with reverb and delay. And throughout the process, when they want to add some extra sweetening to their sound, they'll add saturation to kick their mixes up a notch, adding that 10% the amateurs are lacking.
You can get the same results by following my simple, step by step mixing process you learn inside the Mixing With 5 Plug-ins course.
And this week, you can get it for 50% off using the code BF50.
Mixing With 5 Plug-ins will teach you

to transform a rough recording into a finished, professional mix using only the five most common plug-ins you already have in your DAW.

Once you're finished with the course, you'll know exactly how to crank out radio-ready mixes so you can start releasing your music regularly.

Alternatively, you can confidently charge for your mixing services because you know your skills are good enough to stand up to the professional releases your clients are comparing their songs to.

Here's What You'll Get:
Module 1 – Getting a Great Balance and Static Mix
Module 2 – Creating Separation in Your Mixes With EQ
Module 3 – Creating Punch and Tightness With Compression
Module 4 – Adding Depth and Space With Reverb and Delay
Module 5 – How to Add Sweetening With Saturation
Module 6 – How to Make Your Mix Translate to Every Speaker
Free Bonus: Parallel Processing Masterclass – How To Use One Single Mix Technique to Add That Final 10% Your Mixes are Missing ($29 Value)
Free Bonus: Advanced Mixing Techniques Behind the "Crazy For Me" Single ($29 Value)
This course is for you if:
You're ready to finally create mixes that stand up to the professional releases you hear on the radio or streaming services.
You want to stop tweaking your mixes and start following a mixing system that helps you confidently create great mixes using the five most important processors every professional engineer uses to get great results.
You want to finish the music you make in your home studio or start getting more clients to hire you to mix their own songs.
Simply put, if you're ready to become a master of EQ, Compression, Reverb, Delay and Saturation, and learn to create separation between your instruments; know exactly how and when to use each type of compressor; add tasteful space with reverb and delay; and master the different styles of saturation to make your mixes stand out, Mixing With 5 Plug-ins is for you.
Make this the week you master your mixing skills.
P.S.
Make sure you use the code 'BF50' to get 50% off your purchase.
Enjoy improving your mixes!
Björgvin
---
Music Mixing