Why audio school isn't helpful
---
If you went to audio school and were frustrated with the lack of real-world experience, let me tell you a story that you may relate to:
My wife went to law school so naturally, a lot of our friends are lawyers.
She isn't a practicing attorney, but in her CEO role, she uses her legal training all the time. Especially when some old white dude underestimates her.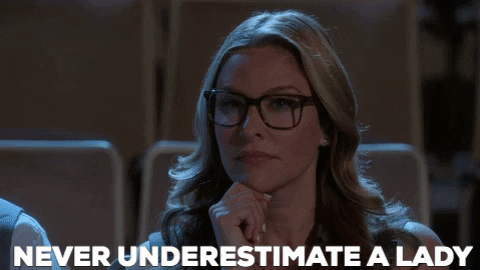 I like to joke that I vicariously went to law school. Her classmates were the only friends I had when I moved to the U.S. so I was stuck listening to them talk about their classes. I picked up quite a few things from all those happy hours, enough to persuade any 1L that I, in fact, was in their small section. I just didn't come to class that often.
White lies aside, the biggest complaint I hear from students who graduate from law school is that it doesn't really prepare you to practice law. Law school just teaches you about the law, not how to use it in the real world.
You don't learn to be a practicing attorney, let alone a litigator in a courtroom. You only get that training through experience.
To a certain degree, that's what audio school was missing too. It didn't really teach me to be an engineer. It just taught me about audio. The rest was practice and experience.
Luckily, it was easier to get real-world practice from the studios at school than the classrooms of law school. We could make up our own songs and get practice recording and mixing them. It's a little more complicated to make up a legal case (although there are mock trials for that sorta thing).
The reason my Mixing With 5 Plug-ins course is so effective is that it shows you inside a real-world mixing session and gives you the practical skills to start improving your mixes right away.
It gives you the multi-tracks to practice with. It explains all the theory behind the five most important plug-ins you need to know how to use, AND it gives you an incredible amount of real-world, practical mixing techniques that you can use to instantly improve your mixes. 
My students have learned from my methods and used my techniques on a diverse range of genres, from EDM and hip-hop to folk, rock, and metal. It doesn't matter what genre you're working in. My methods work.
Some have even started making a nice side income from their new-found skills, mixing music for other musicians who they impressed with their finished mixes.
If you're looking to remove the fog from this whole process and get a clear path to follow, head on over and join Mixing With 5 Plug-ins right now.
Best of all, this week to "celebrate" Black Friday, you can get it at 50% off!
Just use the coupon code BF50 to claim your discount!
Join here:
---
Music Mixing